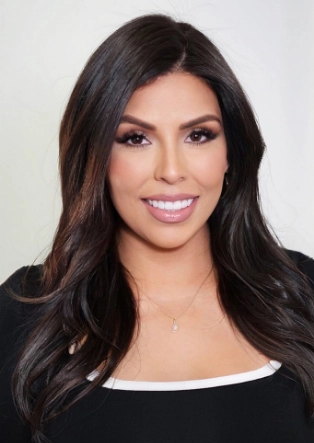 Darlene
Trevino, Esq.Owner, CEO
Darlene Trevino
Darlene's commitment to her clients' wins makes Trevino Law the leading personal injury firm in California. Darlene understands the intricacies of the law and uses her years of experience as an insurance claims adjuster to get the best settlement for her clients.
Darlene's heart for justice is reflected not only in her cases but in her everyday life. She has led in several positions, including serving as the Parliamentarian and Board of Directors for the AV Hispanic Chamber of Commerce, and President and Vice President of the National TEAM Referral Network. Darlene's philanthropist nature has triggered her to team up with Beauty for Ashes International as a monthly donor, Vets for Veterans, E&E Love foundation. She has given numerous scholarships to local high school students seeking to achieve higher education and has sat as a scorer for Mock trial.
Darlene believes in treating people with dignity and respect. This is what allows her to be successful in both her personal life and career. At Trevino Law Firm, each client is treated as more than a settlement figure. Darlene and her team understand that each client's case is unique, and we make sure each case is treated as its own.