What Is the Difference Between General and Special Damages in a California Personal Injury Case?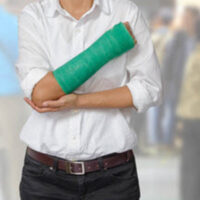 A personal injury lawsuit allows you to seek monetary compensation known as damages from a party whose negligence has hurt you in some way. In California, a successful personal injury claimant is entitled to the full measure of their compensatory damages. These damages are broken down into two categories: general and special damages.
What Are Special Damages?
Special damages–also known as economic damages–refer to a personal injury plaintiff's out-of-pocket monetary losses arising from the defendant's wrongful act. Let's say you were injured in a car accident and the other driver was at fault. When pursuing a claim for special damages against the driver (or their insurance company), you may seek compensation for any loss that can be readily quantified in terms of dollars.
Some common examples of special damages include:
your medical bills and associated medical expenses;
your lost wages due to time missed from your job;
your diminished future earning capacity;
the costs of repairing or replacing damaged property, such as your care; and
any other out-of-pocket expenses you incurred as a result of the accident.
It is important to keep detailed records of your expenses and financial losses following an accident, as these are necessary to help in proving your special damages when negotiating with an insurance company or seeking an award at trial.
What Are General Damages?
Unlike special damages, general damages do not come with an invoice that you can simply submit to a judge or an insurance company. General damages are essentially those losses that the plaintiff suffered yet cannot be associated with a specific price. General damages typically include:
your physical pain;
your mental anguish;
your loss of quality of life;
your suffering due to permanent scarring, disfigurement, or disability;
your emotional distress; and
your spouse's loss of your consortium.
While these losses are intangible, they are still quite real and their value in a personal injury claim often exceeds compensation for special damages. Aside from medical malpractice cases, California does not restrict or "cap" general damages in personal injury claims. In many cases, a judge or jury will use a "multiplier method" to calculate general damages, which basically means multiplying the amount of special damages by a number between 1 and 5.
What About Punitive Damages?
There is a third category of damages available in some personal injury cases. These are known as exemplary or punitive damages. Unlike compensatory damages, punitive damages are not about compensating the victim for their losses. Instead, they are about sending a message that certain conduct is so outrageous that the judge or jury wants to send a message to others who might engage in similar behavior.
Under California law, the trier of fact must find by clear and convincing evidence that the defendant engaged in "oppression, fraud, or malice" before awarding punitive damages. If such damages are justified, the judge or jury will typically use a multiplier method based on the total amount of compensatory damages.
Contact a Palmdale Personal Injury Lawyer Today
If you have recently been injured in an accident, you may not have a full picture with respect to your potential damages under the law. Our Palmdale personal injury lawyer can review your case and advise you of your options. Contact the Trevino Law Firm today to schedule a free consultation. We serve clients in Palmdale, Lancaster, Littlerock, and Lake Los Angeles.